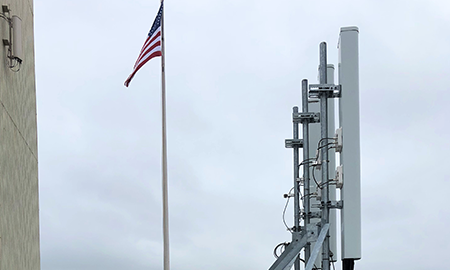 December 22, 2017
Everest Infrastructure Partners announces an $11 million acquisition of 15 wireless tower and communications antenna leases from the City of Akron, Ohio.
The lease management rights acquired by Everest Infrastructure include existing leases with investment-grade tenants of wireless towers, building rooftops, and water tower attachments, all of which are located on city-owned properties throughout Akron.
The transaction will provide Everest Infrastructure with an exclusive right to manage these telecommunications sites for the duration of the agreement.  "We are pleased to announce this acquisition with the City of Akron," said Mike Mackey, President of Everest Infrastructure Partners.  "We approached the City early this year with a proposal and worked extensively with the City's staff to craft an agreement that creates significant value for the City of Akron."
"Our City is pleased to have worked with the Everest team," said Dan Horrigan, Mayor of the City of Akron.  "Everyone involved worked diligently to find solutions that resulted in a mutually beneficial transaction."
About Everest Infrastructure Partners
Everest Infrastructure Partners is an emerging infrastructure investor focused on real assets and infrastructure investing strategies in the renewable energy and communications infrastructure industries.
For more information, visit www.everestinfrastructure.com