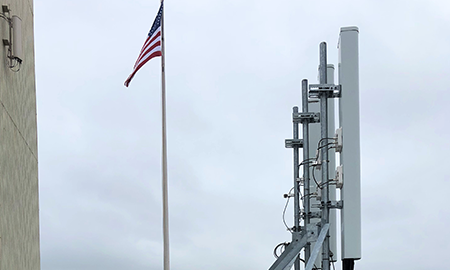 August 1, 2019
With employee headcount more than doubling over the past year, Everest Infrastructure Partners has relocated its Headquarters office to Nova Place on Pittsburgh's North Side.  Everest's portfolio of Communications Infrastructure assets has grown 400% during the same period and now includes communications tower assets and related infrastructure in 45 states throughout the U.S.
All communications to Everest can now be directed to the following address:
Two Allegheny Center
Nova Tower 2, Suite 703
Pittsburgh, PA 15212
Carrie Holstead, President and CEO, Carrie S. Holstead Real Estate Consultants advised Everest Infrastructure Partners in its negotiations with Nova Place.  Nova Place is developed and managed by Faros Properties.
About Everest Infrastructure Partners
Everest Infrastructure Partners is a privately-owned operator of Communications Infrastructure assets including wireless communications towers, rooftop locations, tower ground leases, and indoor wireless systems.  Everest develops and manages Communications Infrastructure for all major wireless operators including communications tower assets in 45 states throughout the U.S.
For more information, visit www.everestinfrastructure.com