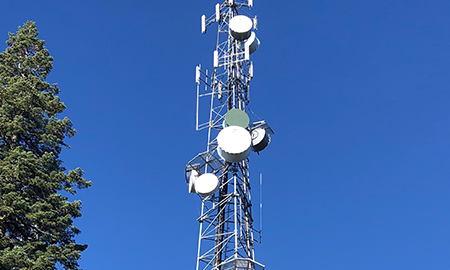 June 27, 2016
Everest Infrastructure Partners, an emerging infrastructure investor, announced today with its exclusive institutional sponsor, Wood Creek Capital Management, the closing of capital commitments totaling $100 million.  Everest Infrastructure Partners leverages proprietary data and systems to originate and actively manage infrastructure-linked real asset investments in the renewable energy industry.
Everest Infrastructure's team of investment and operations professionals, including co-founders Matt Newton, Mike Mackey, and John Lemmon, previously worked together at Pittsburgh-based TriStar Investors, where they focused exclusively on allocating capital and managing assets in the communications infrastructure industry.  "Our operations team of industry specialists has worked together for many years providing capital and making successful investments in high growth infrastructure-linked assets," said Mike Mackey, President of Everest Infrastructure Partners.
CEO Matt Newton added, "infrastructure-linked real asset investments is a huge market opportunity where our team has a proven record of success over many years.  Our strategy is to approach these opportunities with substantial proprietary data and the operations expertise to generate superior returns for our investors."
In the rapidly growing renewable energy industry, Everest Infrastructure Partners is at the forefront of investing in utility-scale solar and wind infrastructure developments.   Everest recently closed or has pending investments in real property interests linked to utility-scale renewable energy projects located in Arizona, California, Michigan and North Carolina.  General Counsel John Lemmon noted, "the combination of Everest's specialized industry expertise focused on high growth markets and the financial commitments of our partners at Wood Creek is a compelling backdrop for the next several years of our business."
Jon Rotolo, Co-Founder and CEO of Wood Creek Capital Management commented "as an active real asset investor with an established track record in specialty infrastructure, Wood Creek is excited by the opportunity to partner again with this great management team."
About Everest Infrastructure Partners
Everest Infrastructure Partners is an emerging infrastructure investor focused on real assets and infrastructure investing strategies in the renewable energy industry.  Everest Infrastructure Partners is headquartered in Pittsburgh's Energy Innovation Center.
For more information, visit www.everestinfrastructure.com
About Wood Creek Capital Management
Headquartered in New Haven, Connecticut, Wood Creek Capital Management is a SEC-registered investment advisor founded in 2005 with holdings in tangible and intangible asset-based businesses.  Wood Creek is an affiliate of Babson Capital Management LLC.