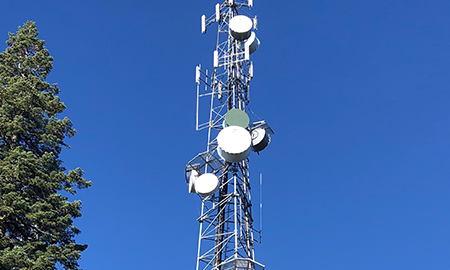 May 5, 2020
Everest Infrastructure Partners has completed a recapitalization of its communications infrastructure portfolio, bringing all of its assets under common ownership and substantially increasing its capital base to support new acquisitions and development.
Everest manages and markets more than 4,000 locations across the U.S., including 400 owned communications tower assets.  With the completion of this financing, Everest has closed on more than $600 million in committed capital since its inception in 2015.  "This is a tremendous milestone for our company and our employees.  We are incredibly enthusiastic for the global growth opportunity in 5G mobile infrastructure and we could not be more pleased by the confidence our investors have shown in supporting our business," said Matt Newton, CEO of Everest.
"With mobile data traffic expected to increase by more than 30% annually for the next decade, new wireless infrastructure has never been more critical to network operators.  We currently work with more than 100 wireless customers, including every major network operator in the U.S., to provide communications infrastructure solutions, principally macro-antenna locations.  We differentiate ourselves by managing the leading aggregation platform for independently-owned assets throughout the U.S.  Additionally, Everest partners with commercial real estate owners and wireline operators to market their properties for future development,"  added Mike Mackey, President of Everest.
"Several of our investors have partnered with us successfully for more than ten years," added Matt Newton.    "We greatly appreciate their continued support in growing Everest Infrastructure Partners and we are incredibly enthusiastic about the future of this industry.  This recapitalization event provides our company with substantial capital resources to invest in the coming wave of 5G infrastructure for many years."
About Everest Infrastructure Partners
Everest is a privately-owned operator of communications infrastructure assets including wireless communications towers, rooftop locations, tower ground leases, and indoor wireless systems.  Everest provides infrastructure to all major U.S. wireless operators, and currently operates, manages, or markets more than 4,000 communications sites throughout the U.S.  Everest is headquartered in Pittsburgh, Pennsylvania with tower development and operations also located in Boston, Massachusetts.